Save $5 on your first order with coupon code:  SAVE5NOW
Card 1: The Wildfire Smart Home
GWS-refcard1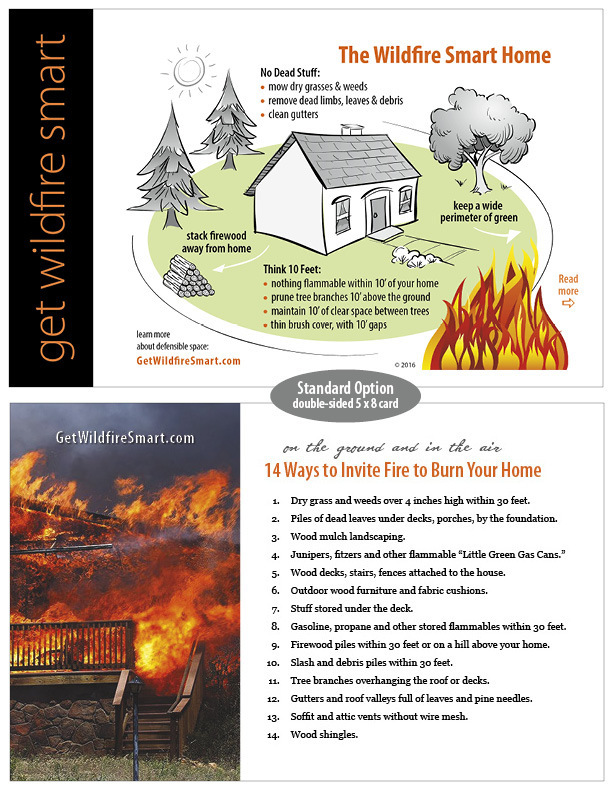 Get Wildfire Smart Reference Card:

The Wildfire Smart Home




Ideal for HOAs & Communities, Insurance Agents, Firewise Groups, Fire Protection Districts to give to their residents and customers.
double-sided card 5¼ x 8¼
standard option (without your logo or website)
To add your logo/name/website, also order the Custom Imprint Option. Minimum custom order: 100 cards

FREE shipping within the U.S.